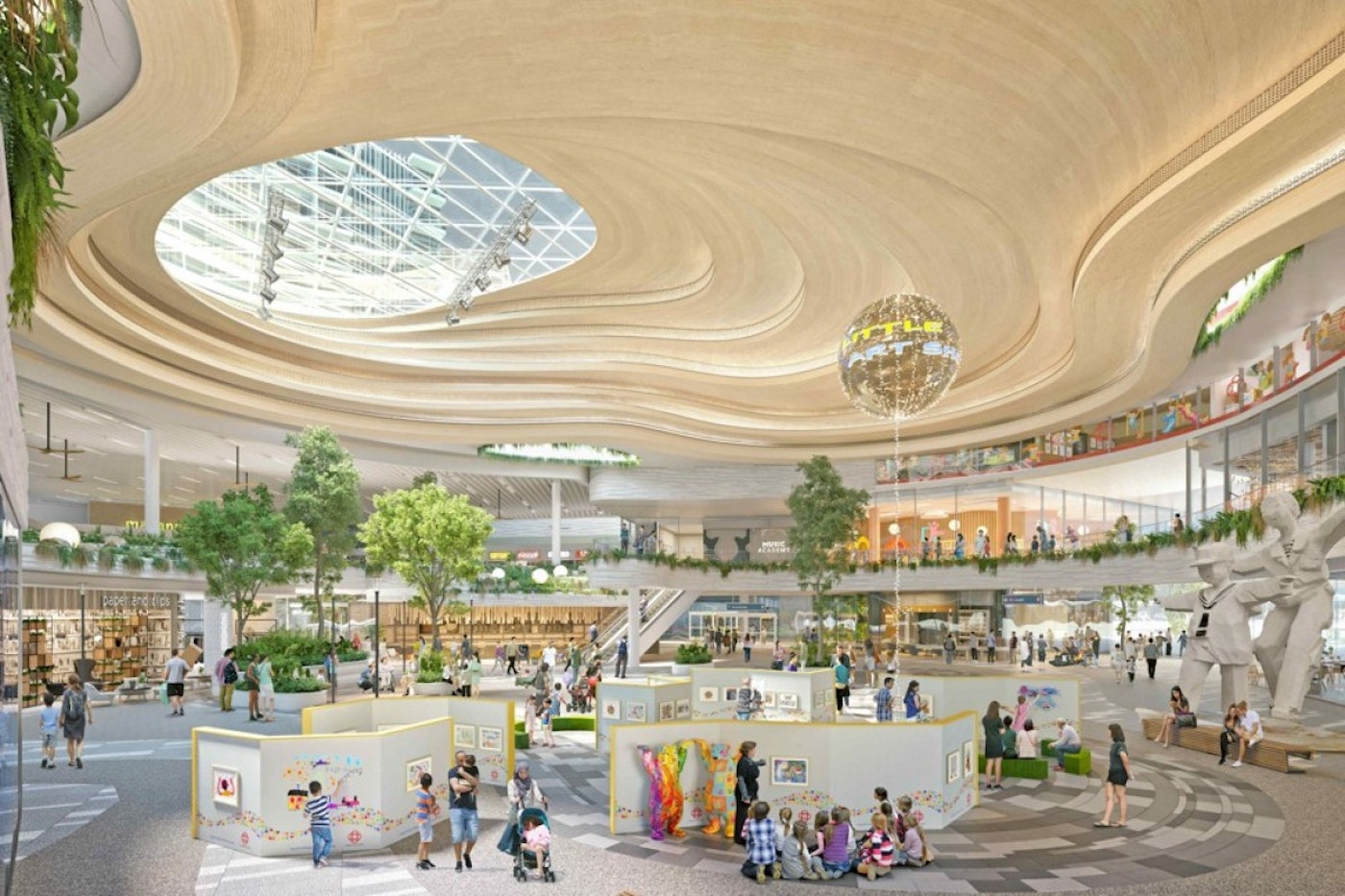 by SingMalls Editor on May 21
In the heart of Singapore's North-East region, a new monument to modern architecture and commercial splendour has emerged. This is the Sengkang Grand Mall, the latest addition to Singapore's ever-expanding array of shopping centres. Opening its doors on March 6, 2023, the mall has already generated a buzz in the community, captivating locals with its impressive design and promising array of amenities.
Architecture that Captivates
Far from your average shopping centre, Sengkang Grand Mall is a three-storey marvel of modern architecture that effortlessly incorporates natural elements into its design. With the community plaza in full view, TikTok user Deeniseglitz, who shared a quick tour of the mall, praises it as "possibly the most aesthetically pleasing neighbourhood mall in Singapore".
Developed by CapitaLand, Sengkang Grand Mall features vast open spaces filled with trees and other plant life. These features are not only visually pleasing, but they also promote a healthier environment, providing clean air and contributing to reduced stress levels for visitors.
A Plethora of Retail and Dining Choices
Although not all retail outlets are fully operational as of yet, many have already opened, offering enticing promotional deals to early visitors. Food lovers can enjoy a wide variety of options, with eateries such as Collins, offering discounted steak and beer, and The Alley, running a 1-for-1 bubble tea promo.
The food selection is expansive, featuring household names like McDonald's alongside Japanese delights from Sukiya and Tokyo Shokudo. In addition, a Uniqlo outlet is slated to open soon, further expanding the mall's shopping potential.
For grocery shopping, visitors can explore the Fairprice Finest supermarket in Basement 1. The supermarket features a comprehensive selection of organic and special dietary products, alongside themed corners catering to different culinary tastes. It even incorporates an innovative Scan & Go payment system for convenient, line-free shopping.
Integrated Amenities for All
Beyond retail and dining, Sengkang Grand Mall offers a suite of integrated amenities for the community. The mall houses a hawker centre, a childcare centre, a community club, and 680 residential units. A bus interchange is also expected to open within the mall in Q3 this year, further enhancing the location's accessibility and convenience.
Despite being partially open, Sengkang Grand Mall already offers an enticing glimpse into its full potential. With over 90 stores set to open in due course, the mall is expected to become a key community hub, offering everything from a variety of food options to an array of enrichment centres, childcare centres, and even a children's playground.
An Unmissable Location
Strategically located outside the Buangkok MRT station and Buangkok Bus Interchange, Sengkang Grand Mall is easily accessible to residents and visitors alike. It's also a convenient five-minute drive from Kallang Paya Lebar Expressway (KPE) and Tampines Expressway (TPE), making it a breeze to travel to and from the mall.
With its impressive architecture, vast retail and dining options, integrated amenities, and excellent location, Sengkang Grand Mall is an exciting addition to Singapore's shopping landscape. Whether you're a retail enthusiast, food lover, or simply someone in search of a new community hub, Sengkang Grand Mall offers a unique and enthralling experience that's not to be missed.