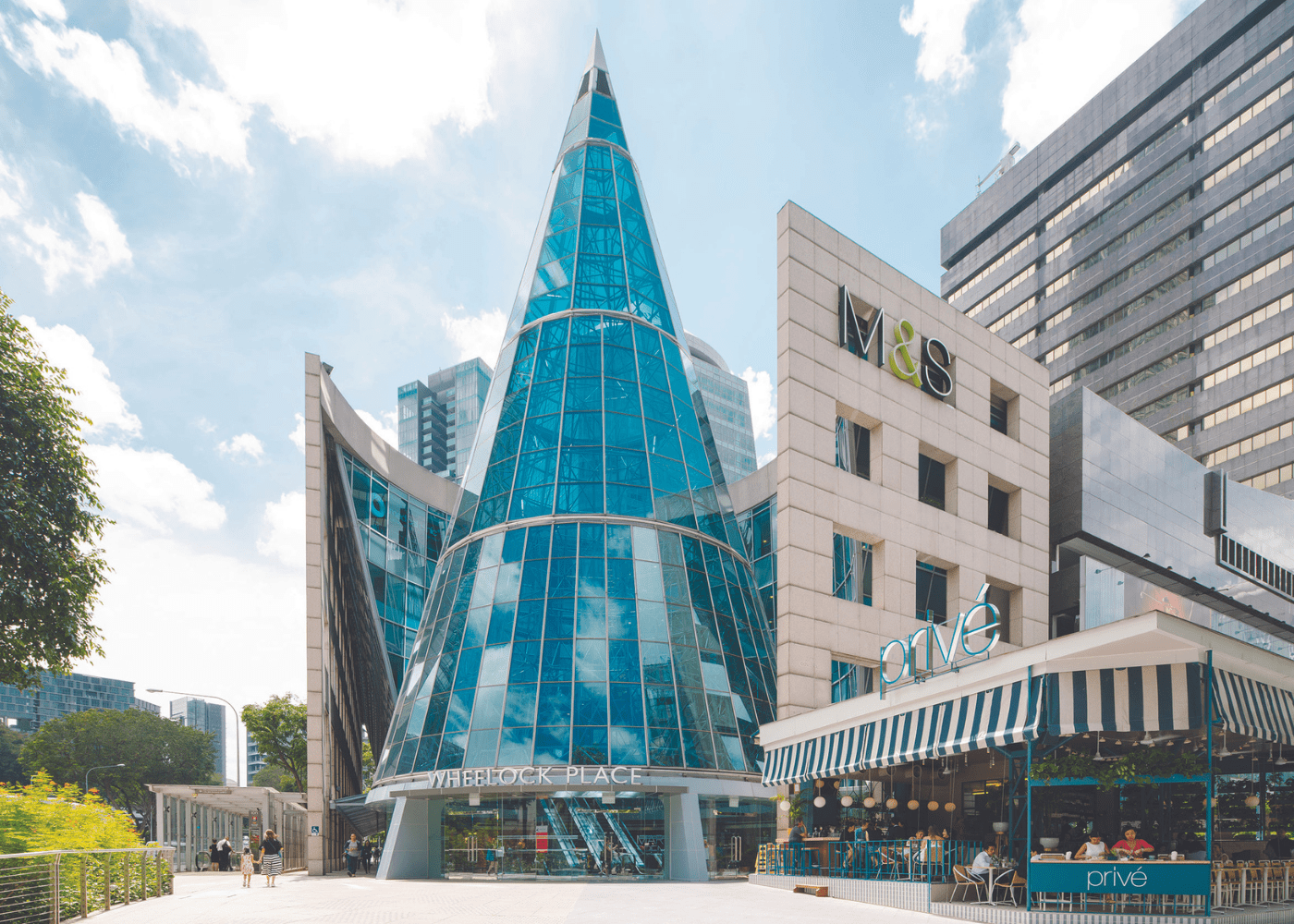 Wheelock Place is a vibrant and cosmopolitan destination that caters to the needs of urbanites looking for style and convenience. Its distinctive conical facade houses seven floors of high-end retail stores, services, and dining options. The iconic spiral escalator, a first in Singapore, adds to the allure of the place. The premier tenant offerings include renowned brand names such as Marks & Spencer, Shinagawa Eye Centre, Sun with Moon Japanese Dining & Cafe, and Zall Bookstore.
In addition to the retail podium, the building also houses an office tower that is home to several top multinational companies. Designed by Kisho Kurokawa and completed in 1994 as Lane Crawford Place, Wheelock Place is now owned by Wharf Estates Singapore.
Located in the Orchard area, the mall is easily accessible and offers a range of outlets, including food and clothing. The food options are particularly noteworthy, with a variety of choices available. An underpass connects the mall to the Ion Orchard across Scotts road and the Shaw Centre on the other side of Orchard Rd. The Orchard MRT is also conveniently accessible from the basement level.
Among the mall's notable tenants are Browhaus, Cedele, and Privè, along with multiple homegrown retail, food, and lifestyle brands. The mall's bookstore selection received a boost with the addition of Zall Bookstore in 2021.
Notably, the mall was the site of Borders' flagship Singapore store until its closure in 2011, after which Marks & Spencer became Wheelock Place's main tenant.